You are currently viewing an archive site of the LFA's 2023 Festival. For our current website
click here
.
Vertical Farm-to-Fork at the Factory
---
15 June - 26 June
12:00 -18:00
---
This is an installation on site showcasing the Vertical Farm-to-Fork project at its design stage using XR technology from Spheroid Universe. The design, which was created in metaverse, will be mapping onto the actual site - the Factory where you can experience through your mobile phone. Come join us.
Imagine the future of how we experience food where crops were grown, at scale, then cooked and served all happen right in London under one roof. It's a concept of farm-to-table like no other.
Traditional farming has been facing challenges: climate change, declining resources (lands, water), labours, decrease in biodiversity. Vertical farming therefore becomes one of the innovative solutions for our food production and food security. It requires less resources while generating 10 times greater yield compared to traditional farming. Moreover, it can be set up in urban areas that will reduce mileage on transportation.
Come for a self guided walk of the project from : Projekt and Spacelab_,
---
Free
---
Organiser: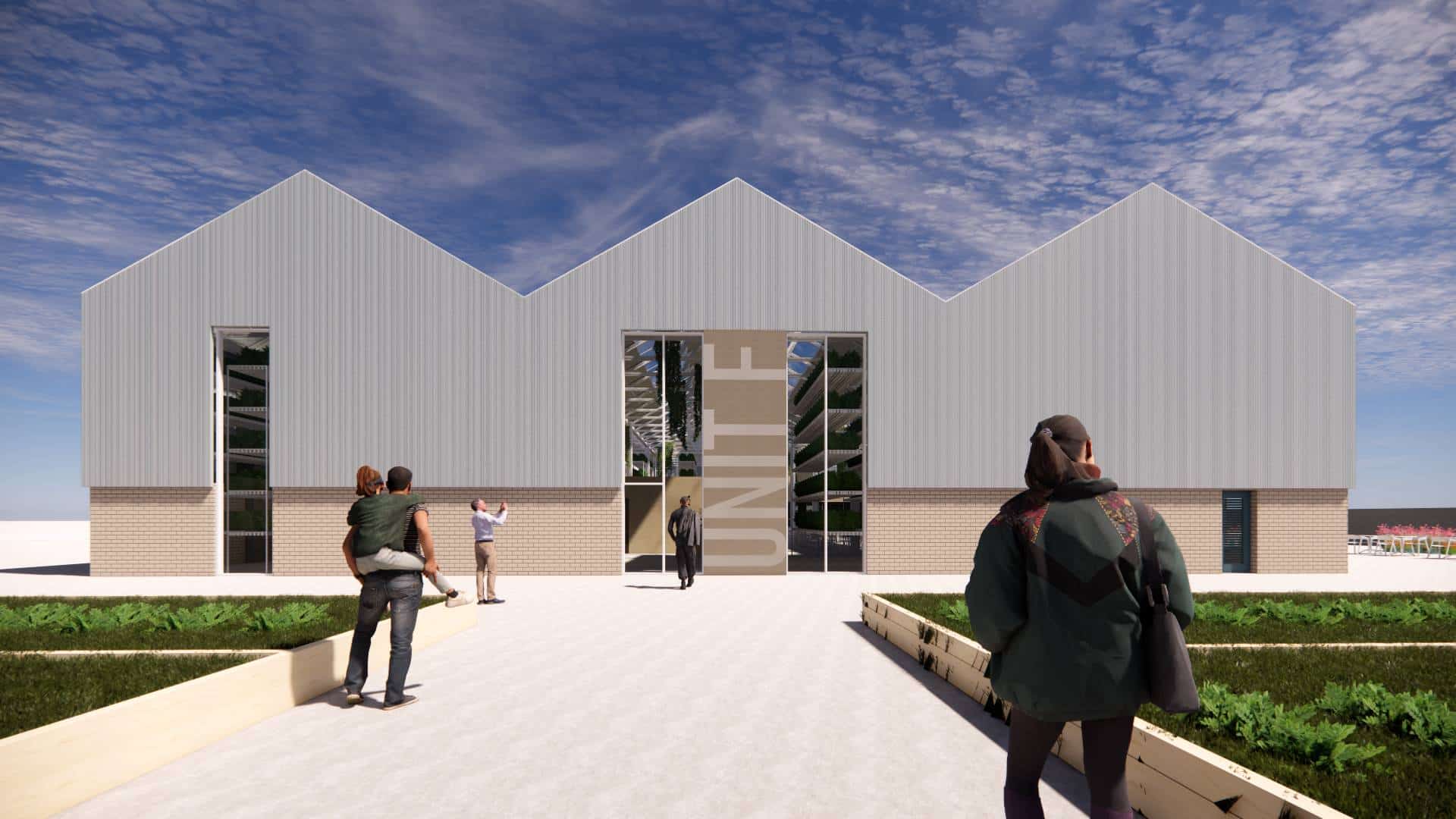 Image: NA
---
Location:

The Factory
The Factory Project, Factory Road, London E16 2HB
E16 2HB
---
Accessibility:
Wheelchair accessible
Assistance dogs welcome
Accessible toilet
For queries regarding access requirements for this event please contact: info@thefactoryproject.co.uk